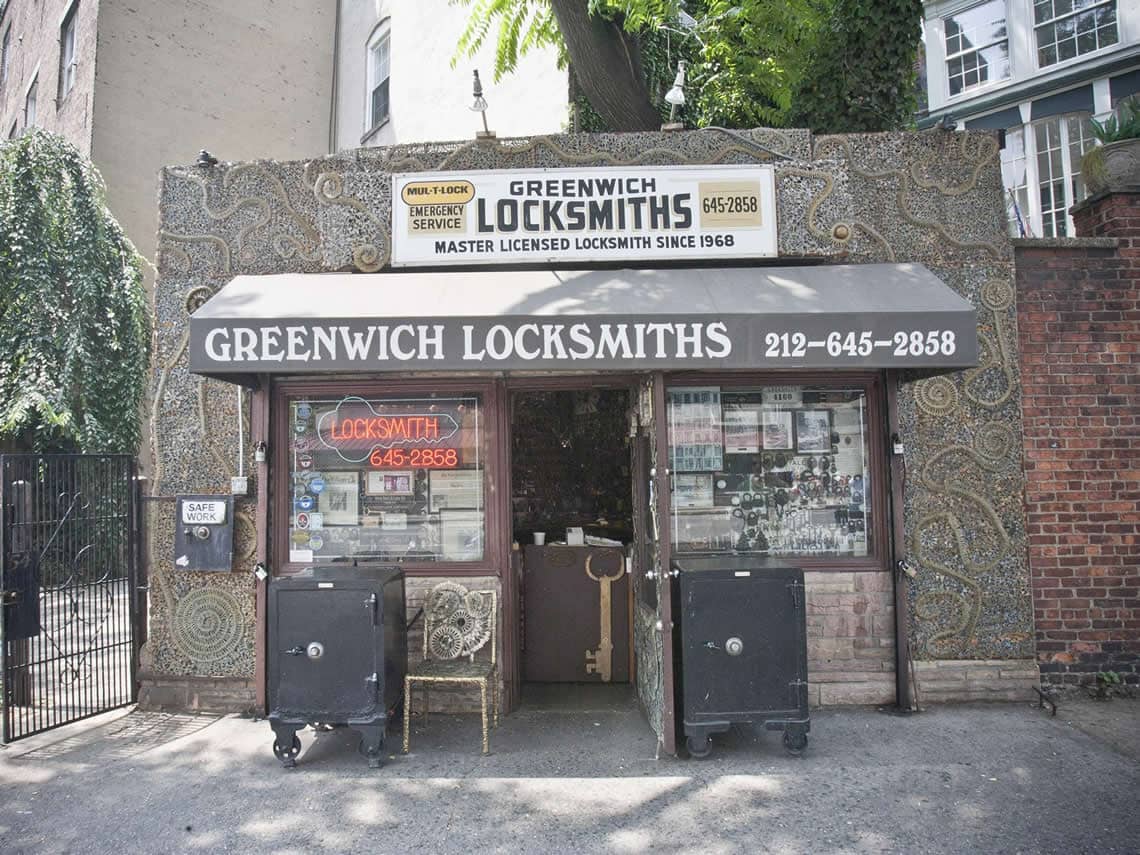 Greenwich Locksmiths is a family owned and operated locksmith company providing residential and commercial locksmith services in Manhattan, NYC for over 40 years.
We offer a complete range of services including key duplication, emergency lockout service, lock installation and lock repair for any kind of door lock including mortise locks, deadbolts, door knobs, high security locks, automotive and more.
Looking for a Locksmith Near Me in the West Village or SoHo NYC?
Greenwich Locksmiths has been your local locksmith shop since 1980. We serve Lower Manhattan neighborhoods such as Chelsea, Greenwich Village, SoHo, TriBeCa, East Village, China Town and Lower East Side. Our technicians are always in the field ready to be dispatched to you. We provide accurate ETAs and status updates ensuring you will be taken care of as quickly as possible.
There are many locksmiths in NYC but here are some reasons why

Greenwich Locksmiths is your best choice

:
40 Years of Serving New York City
Several shops claim to have been in business for years, but the truth is their "shop" has changed hands many times between now and then. Many don't even have a physical location in NYC. They are far removed from the original founders of those businesses and can't honestly claim to have built them. Greenwich Locksmiths is owned and operated by Philip Mortillaro who founded it in 1980. The shop is still run by the same strict standards he founded it with back then and is why only we can provide the most knowledgeable and efficient locksmith experience in NYC.
We have an Actual Store
At our West Village location you can get keys made, buy a new lock, a rare antique skeleton key or a copy of your building key fob. You can even ask for lock advice or schedule a service appointment for your home or business (don't worry phone or e-mail is also fine). Shady operations with no store location (or one that is closed all the time) are impossible to track down. When the lock they install for you stops working a week after it gets put on, good luck getting them to try to fix it. You can always visit our storefront at 56 7th Avenue South New York, NY 10014 which is open Monday through Friday (no weekends) from 8:30AM – 6:00PM
Unmatched Reputation in the Industry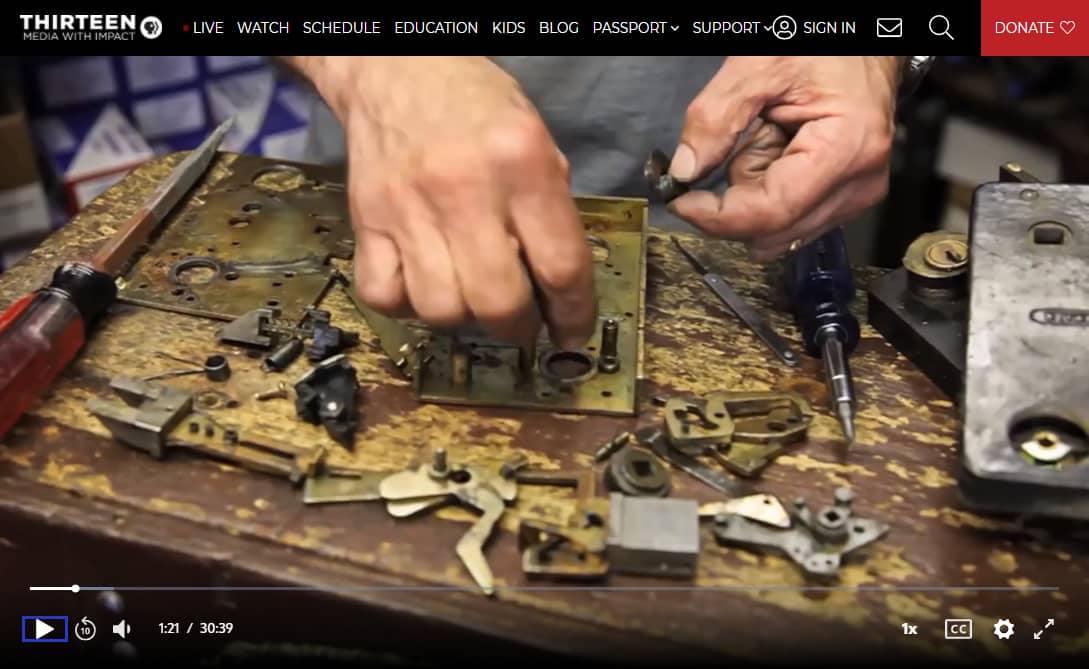 Greenwich Locksmiths has been featured in countless magazines, TV shows, news segments, and is the subject of the PBS Documentary Do Not Duplicate. We have received national awards such as the Associated Locksmiths of America's Lifetime Achievement Award and local honors such as the GVSHP's (Greenwich Village Society of Historical Preservation) 2018 Award.
Experts in Advanced Security Solutions
Don't let our old-school appearance fool you! We are electronic security experts and provide many services including the installation and repair of intercom systems, key fob / card access control systems and CCTV security camera solutions with facial recognition and video analytics features. We even offer COVID19-related security solutions including mask detection and temperature monitoring check points. We started installing electronic security systems back in 1980 and have kept up with the technology ever since.
Fair Prices and Free Estimates
If you or someone you know has fallen victim to a locksmith scam then you understand the importance of fair and transparent pricing in the locksmith industry. We always provide free estimates and will offer a clear explanation of the work and an easy-to-understand break down of all charges. We never charge any hidden fees and will ask for payment only if we already agreed to go ahead with any work. We take our craft seriously and will never sell you anything you don't need. Any recommendations we make for you are the same we would want for ourselves and will never sell you something unless we honestly believe you need it.