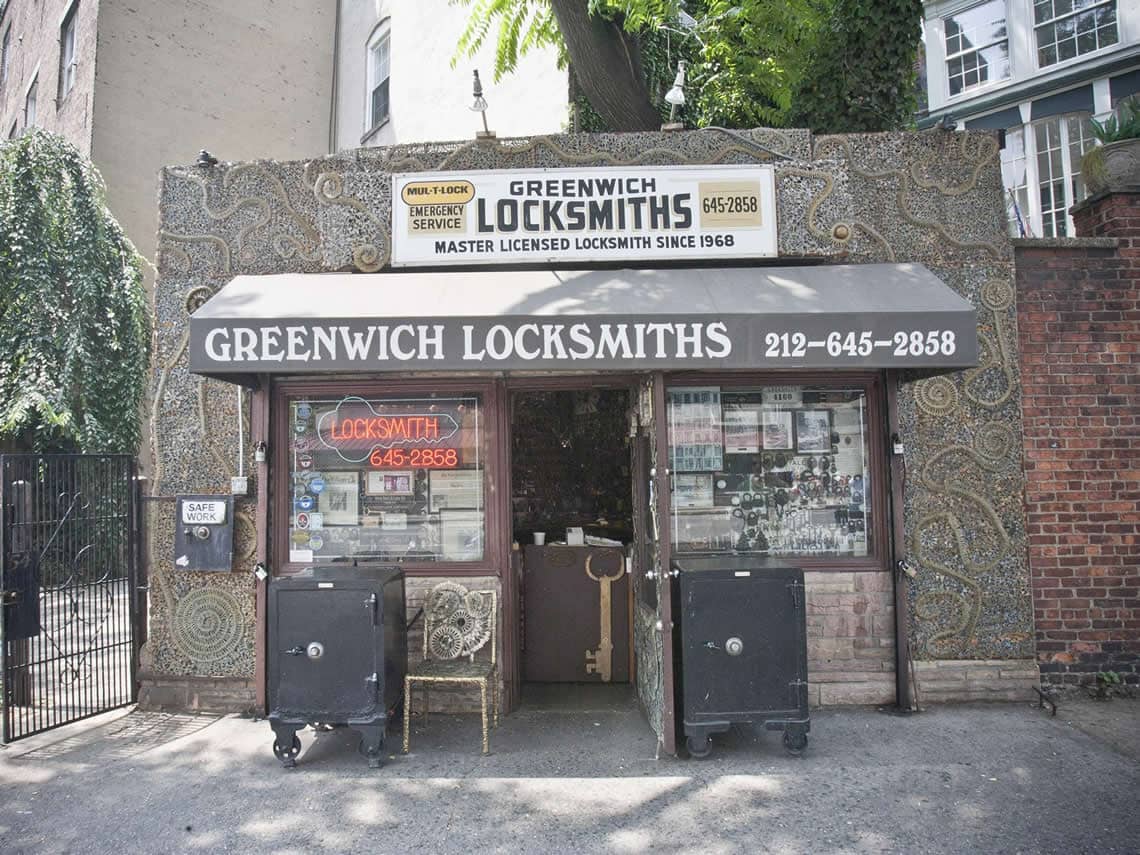 Greenwich Locksmiths is family owned and operated. We have been providing residential and commercial locksmith services to Manhattan, NYC for over 40 years.
Searching for locksmith near me? Looking for a locksmith in 10011, 10012 or 10014? We are your local west village locksmith shop and your best choice. We take pride in providing professional and affordable locksmith services to our community.
Reputation in the Industry
Greenwich Locksmiths has been featured in countless magazines, TV shows, news segments, and was even the subject of a PBS Documentary. Since our beginning we have provided Lower Manhattan with residential and commercial locksmith services and built a reputation of being able to do anything, always putting our customers first.
Same Location and Owner Since 1980
Several shops claim to have been in business for years, but the truth is their "shop" has changed hands many times between now and then. They are far removed from the original founders of those businesses and can't honestly claim to have built them. Greenwich Locksmiths is owned and operated by Philip Mortillaro who founded it in 1980.
Fair pricing and free estimates
We always provide free estimates and never charge hidden fees. Our pricing is completely transparent and we will never sell you anything you don't need.
Quick Response Time
Our professionals are always in the field servicing our Manhattan clients and can be dispatched to you quickly. We provide accurate ETAs and always keep you updated.